Home
›
Newsletter
›
Math Cafe, holidays <3, three new book and course projects: Newsletter January 31
Math Cafe, holidays <3, three new book and course projects: Newsletter January 31
Posted on
by
MariaD
—
No Comments ↓

Got this from a friend? Subscribe! 
I am Moby Snoodles, and this is my newsletter. Send me your requests, questions and comments at moby@moebiusnoodles.com
Math Cafe February 18
Several of us at Natural Math are long-time fans of Science Cafes. Yelena McManaman and I presented a Cafe on early cognition in 2013, and will present a teen Cafe on math-rich occupations in March 2014, at the North Carolina Museum of Natural Sciences. From their definition of Science Cafes:
Anyone can participate in topical discussions with leaders in the fields of science and technology. These talks promote discussion of science in an informal setting. Prominent researchers share their expertise during presentations, discussions, and informal talks.
We want to organize a series of cafes of our own: Math Cafes, open to the world. If you are in the Raleigh-Durham area, NC, join Yelena and me on February 18th at 6 pm EST at Cafe Carolina on 137 Weston Parkway, Cary. Bring a device to participate in text chat. If you are elsewhere, brew a cup, get a cookie, and join us online. Get together with friends and family for your own local chat, if they can join you. We will do a short sweet presentation on the surprising and wild science behind multiplication. Then we'll answer questions from online and local participants – while you informally discuss the ideas. After we try out the format, we will be bringing other leaders of mathematics education communities for more Cafes.
Registration is free and open: your entry ticket is a question about multiplication. Register now!
Description of the first Math Cafe: What is multiplication?
What is multiplication? Well, it's when you multiply one number by another number. Hmm, that doesn't sound very helpful, does it? What does it mean to multiply a number by another number? Your child's experience with multiplication will depend on the answer (or several) you have to this question. It will also determine where you will look for examples of multiplication – multiplication tables, a mirror, your child's drawings, a stroll around your neighborhood… And researchers suspect that early experiences with multiplication (or lack thereof) largely determine the future success with all math and science. That's because multiplication is the cornerstone of algebra.
How will learning these critical concepts fit your and your child's day-to-day activities? And how will it help enrich your and your child's relationship with mathematics? We will discuss these and other questions in our upcoming Math Cafe.
It is open for sign-up now. Even if you can't attend, sign up anyway, and we will send you the recording. Ask us your question, tell us your or your child's multiplication story, share your successes or concerns. The power to shape you child's view of mathematics is in your hands – and it all starts with asking questions!
(Math) x (Holidays) = <3
February 7th is e day. It's less famous than the Pi Day, but the more math holidays, the merrier! Check out an intuitive guide to e from Better Explained.
If you want to bring math into Valentine's Day, here is a cute heart-shaped card idea from KrokoTak, similar to the Moebius Noodles art and visualization game called "Double Doodle Zoo." Check out the clever use of symmetry and negative space!
Book news
With help from Polgarus Studio, we are making a simplified layout of Moebius Noodles for ebook readers such as Kindle, and also for the translations.Our colleague M. Onur Cesur, a professor at Maltepe University in Istanbul, is going to lead the Turkish translation. The closest to completion is Hebrew; Russian and Farsi are done. If you are interested in translating the book into another language, let me know.
There is also good news from Delta Stream Writers, a Natural Math incubator for projects similar to Moebius Noodles. We just began three new projects, which means more online courses for you, and more books – very soon!
Rodi Steinig of Talking Stick learning center, a math mom, and a blogger is working on a book about her Math Circles – with big help from her daughter Rachel.

Photo from Talking Stick.
Mark Saul and Sian Zelbo of Center for Mathematical Talent, an outreach program of the Courant Institute of Mathematical Sciences, New York University, are making a book of logic games and activities for Math Circles.
Kalid Azad of Better Explained will be joining Yelena McManaman and me in turning our Inspired by Calculus adventures into a book.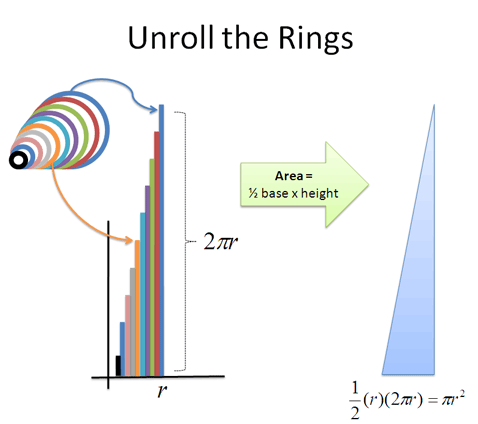 Picture from Kalid's Gentle Intro to Calculus.
Sharing
You are welcome to share the contents of this newsletter online or in print.
Talk to you in two weeks! Moby Snoodles, aka Dr. Maria Droujkova
This site uses Akismet to reduce spam. Learn how your comment data is processed.